Press
The Times of India - June 2020
Jul 13, 2020
Toothbrush for toddlers: Make brushing time fun for your kids
TOI Most Searched Products | Jun 17, 2020, 04.47 PM IST
Does your baby need to start brushing their teeth? Is it true that you are trying to make sense of the most ideal approach to present oral cleanliness so it appears to be fun?
Getting your toddler to brush their teeth doesn't need to be an epic fight you're bound to lose. A few toddlers love it from the beginning, while others are much increasingly safe.

You should simply outfox your toddlers and ensure you have one of these best baby toothbrushes in your kid's cabinet: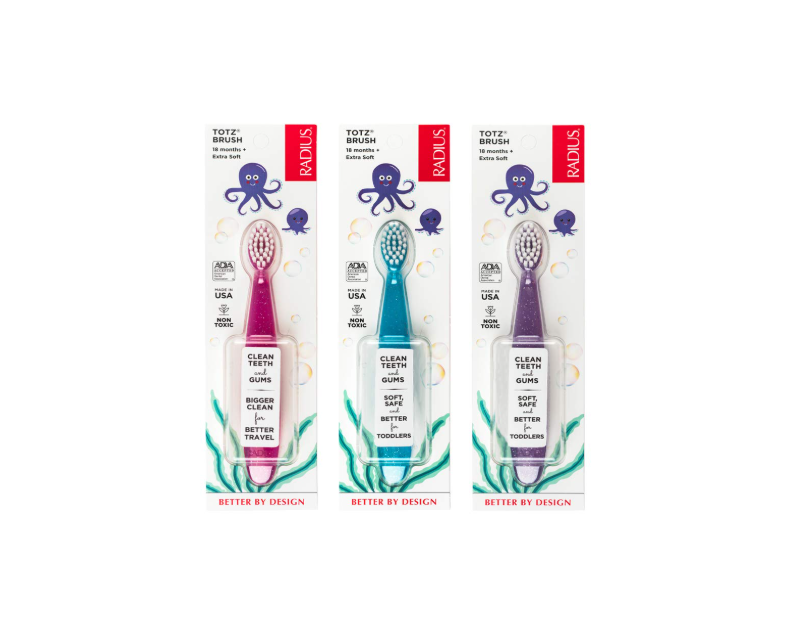 Radius Totz toothbrushes have extra delicate fibers, which is apt for kids with delicate teeth. The fibers are vegetable-based and the handles are BPA-free and don't contain latex, lead, or phthalates. The adjusted corners on the leader of the brush make it harder for your youngster to hurt his teeth or gums while brushing.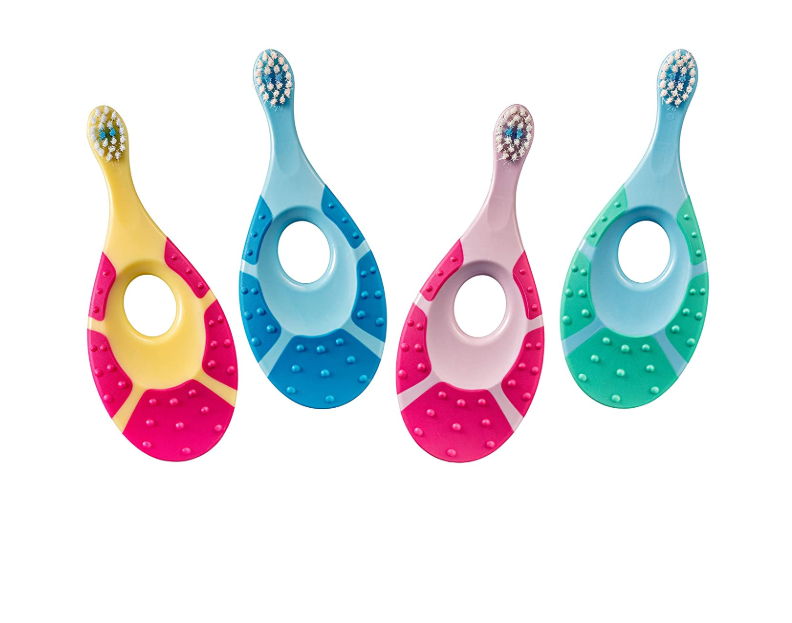 Jordan step 1 toothbrush is made for kids who have grown their first tooth and it very well may be utilized until they are 2 years of age. The handles are so wide they won't have the option to coincidentally trigger their muffle reflex by staying it excessively far in their mouth.
Be that as it may, to make them simpler to hold, they each have an opening in the focal point of the handle where your youngster can snatch on. A pleasant touch is that the handle can likewise be utilized as a biting ring, so it can mitigate a portion of your infant's getting teeth torment.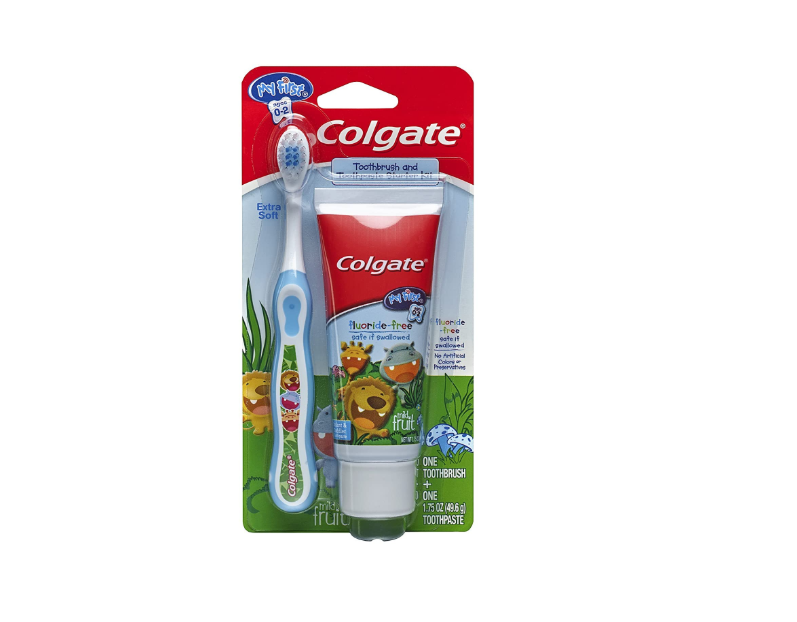 There's nothing extravagant about these toothbrushes, yet they're incredible for babies with sore gums on the grounds that the fibers are extra delicate. They shouldn't aggravate aroused gums by any means.
These arrive in a six-pack and they're the perfect thing for babies who have quite recently cut their first tooth as far as possible as long as 2-year-old. The non-slip handle will support you and your infant keeps a strong grasp.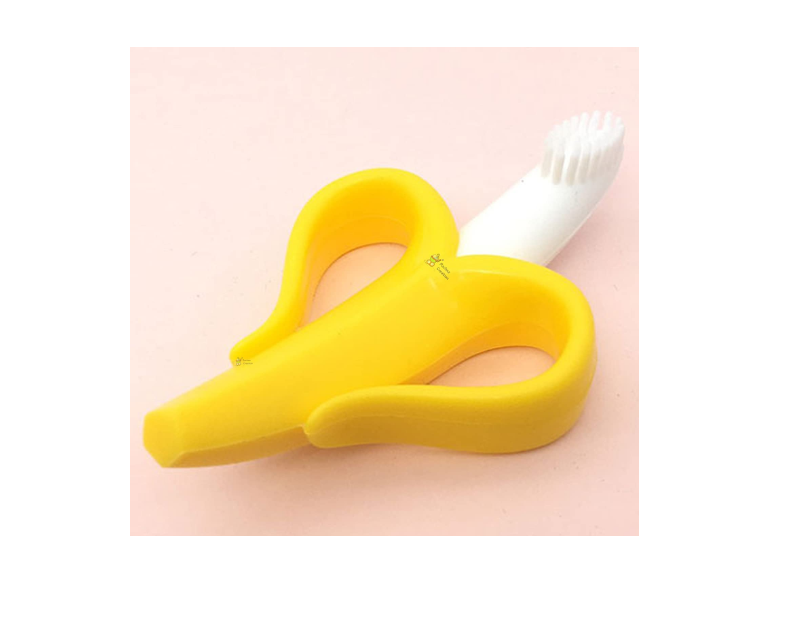 This banana-formed brush is a standout amongst other child toothbrush alternatives around—and not on the grounds that it's absurdly adorable. The silicone getting teeth toothbrush additionally flaunts a pretty virtuoso structure: It's simple for the infant to hold and bite on himself, both mitigating his getting teeth torment and cleaning his teeth.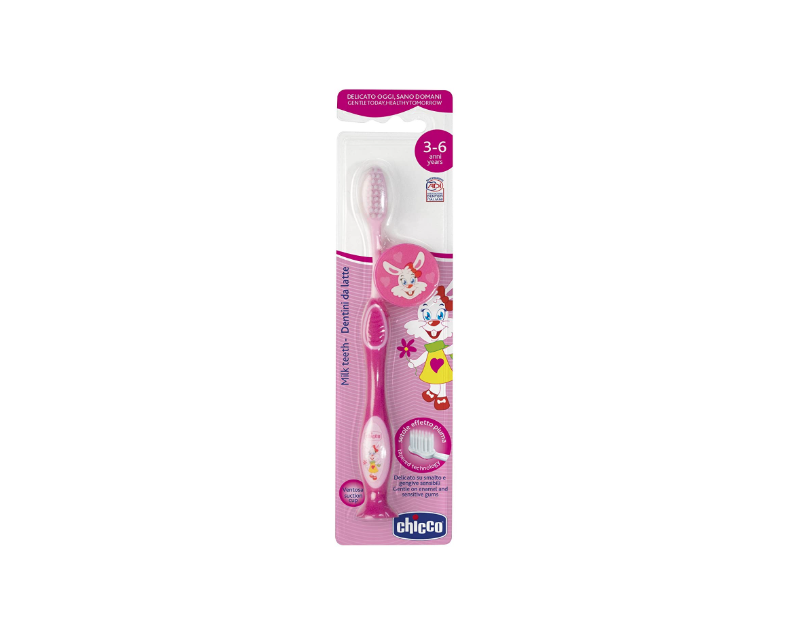 Chicco's Learn Together Oral Care Set is a perfect pack for helping the infant become acclimated to standard oral cleanliness directly from the beginning.
The results of the Oral Care Chicco line are intended to react ideally to the necessities of kids during all phases of their development, from the absolute first days.
Tenderly invigorates the gums and gives alleviation during the sensitive time of dentition on account of the head and delicate elastic cushions. It has a defensive shield for safe use and an ergonomic and non-slip handle.