Katiera Winfrey Apr 10, 2019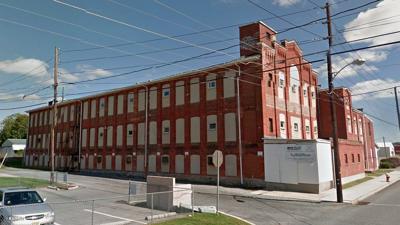 Pennsylvania is looking to get an economic boost worth $3 million in tax credits. Berks County is expected to see $150,000 of that with the revitalization of the old Kutztown Silk Mill.
The historic brick building, which goes back 120 years, will soon be home to toothbrush and toothpaste manufacturer Radius. Work to transform the complex on Willow Street will begin Monday.
Once a few repairs and changes are made, the project will bring 14 new jobs, with room for many more, as the company ups its merchandise and improves its product line.
"We think you learn something by making it yourself," said Kevin Foley, chairman of Radius' board.
Foley said to qualify for the $150,000 tax credit from the state, he had to learn about the building's history.
The jobs the project will bring are the economic boost state officials look for when they issued tax credits to historic places.
"This will be beautifully restored, sandblasted ceilings, polished floors," said Foley.
The tax credits are being made possible through the state's Department of Community and Economic Development and the Pennsylvania Historical and Museum Commission.
"It's not just a lovely building. It's also a building that tells you about history in America of manufacturing," said Foley.
The remodeling is expected to move quickly. Company officials said they hope to be open and fully operational by mid-January.