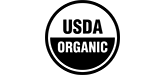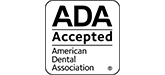 New Product Alert: Holiday Pastel Bundle!
Our newest product launch is one that we're excited about. Hurry! Less than 200 are in stock! Discover our Premium Holiday Pastel Bundle! Perfect for adults and kids! Elevate your dental routine with our eco-conscious products. Smile healthier and go green today!
Only 200 in stock!
Choose from our adult BIG BRUSH or children TOTZ brush.
Regular price
From $16.99
Sale price
From $16.99
Regular price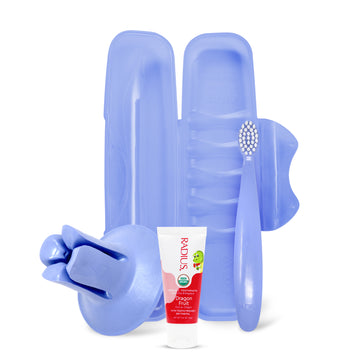 BEEN USING THIS BRUSH FOR 15 YEARS.
"The best tooth brush that I have ever used. They get ALL the food particles off my teeth. I would NOT want to go back to a regular toothbrush after using these."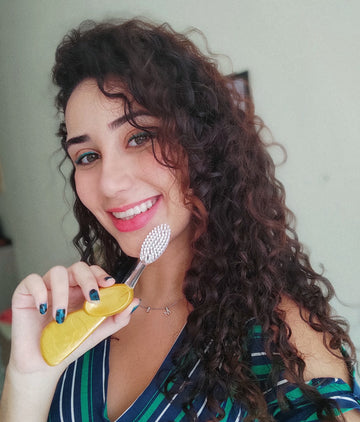 From the dentist's mouth
"It's fun and softer on your mouth so you're going to have a better brushing experience."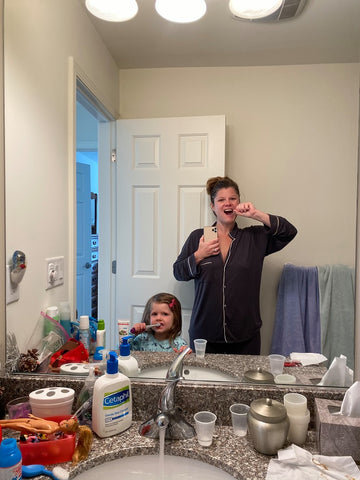 Best Toothbrush Ever
"I've been using this brand for 25 years and wouldn't change anything, ever."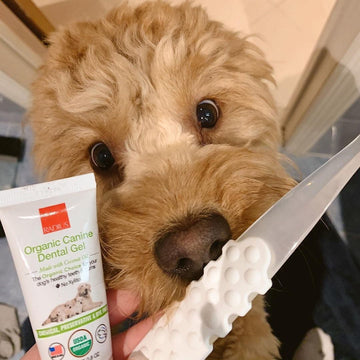 CHAI TOOTHPASTE, YUM!
"Brushes down the best toothpaste I've ever used. Like massaging your gums with a chai latte. Tastes amazing, no burn or tingle, just soothing & refreshing clean mouth."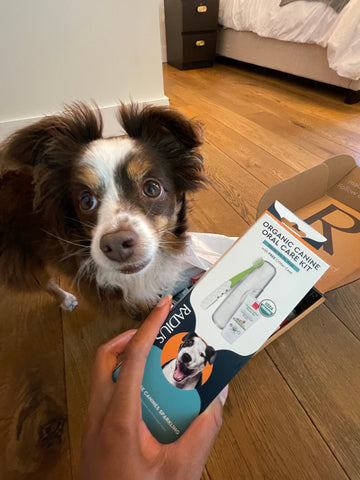 BEST Floss ever
"This is THE BEST FLOSS ever! Love being able to carry this in my purse for those rare and awkward times when you are out and about and food gets caught. Great product, great price!"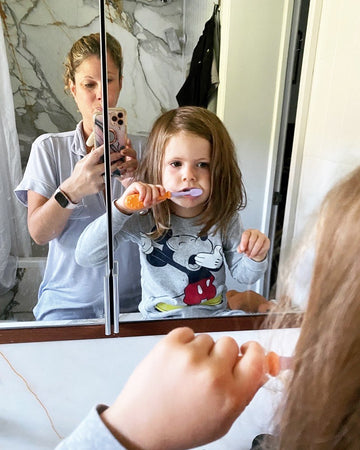 Won't use any other!
"I have been using the Radius Big Brush for almost 30 years! It does a fantastic job of total mouth cleaning, leaving my mouth feeling incredibly refreshed and clean."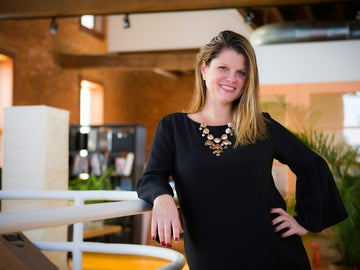 Founder's Story
In this ever-changing world, we believe everyday actions can add up to create positive impact. We are doing our part to make oral care products that are better for people and the world around us. Join us in this movement.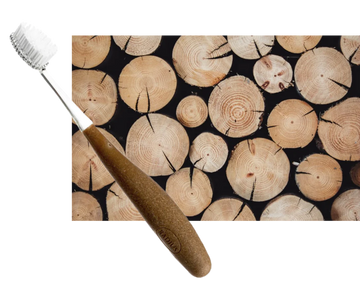 Sustainability
Whenever possible, we use recycled materials in our products, and make sure we are doing what we can to make our products recyclable. We are in the business of making smiles big and landfills small.
Dentist Approved.
Formulated to the strictest standards—it's safe, gentle, and effective.
Natural. Vegan. Organic.
Vegan, clean, and simple—and our organic ingredients are USDA certified.
Proudly Certified Women-Owned
WBENC and WOSB since 2016, CEO Saskia Coleman is dedicated to creating an equitable workforce where everyone thrives together!
RADIUS is dedicated to making its products right here in the USA, growing American jobs and providing American quality products to the world! Join us in celebrating American Made!
RADIUS is proud to be a Certified B Corporation for toxin reduction and waste reduction. RADIUS meets the highest standards of verified environmental performance, public transparency, and legal accountability to balance profit and purpose.